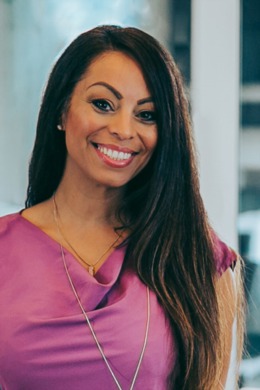 Cheri Castro – Cheri was born in Queens NY and moved to Sarasota in 1991, when she was 11. She quickly fell in love with the beaches and relaxed Florida lifestyle. After graduating from Booker High School, Cheri attended The University of South Florida where she earned her bachelor's degree in Mass Communications.
Her professional career began when she accepted a position with a New York Times media company, The Herald-Tribune Media Group, as a Multimedia Marketing Consultant. Cheri's real estate career flourished while managing prominent, multifamily, new construction assets in Southeast Florida. All of Cheri's clients receive the benefits from her 15+ years of experience in marketing, business development and property management.
Over the years, Cheri has dedicated her spare time to initiatives such as the American Cancer Society, All Faith's Food Bank, Habitat for Humanity and Girls Inc. where she and her daughter, Arianna, enjoy giving back and helping others. In her free time, Cheri enjoys travelling, fitness, visiting local restaurants or creating new dishes in the kitchen with her chef husband, Gary.
Testimonials
I work with many realtors. Highly recommend Cheri. She stays involved with your purchase from start to finish. She knows the area very well and is very knowledgeable in the entire home purchase process. I cannot express how important it is to have a realtor such as Cheri who understands the process and works diligently through it.
William Walker
If you are looking for a Realtor who will help you find the perfect house for your needs and who will go above and beyond to close the deal, look no further. Cheri is extremely hard working and makes sure all her clients needs are met. She is also amazing at selling houses and uses her amazing knowledge of real estate to get you the best deal on your house.
Elizabeth Booth