Fabrizio Uberti-Bona
Realtor®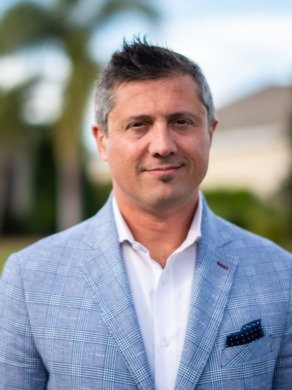 Having arrived from Italy to the United States more than 21 years ago, Fabrizio quickly realized his calling and pursued a career in residential real estate and has since become a well-rounded agent with expertise in various facets of the business. He continually demonstrates exceptional market knowledge, innovative marketing skills and sharp negotiating as evidenced by the outstanding results he achieves. 
Highlights of his career include closing hundreds of transactions and representing the most luxurious developers. As a Senior Managing Director, Fabrizio was inducted into NRT President's Council, and was later hired as a Regional Sales Director by Extell. He is currently associated as a Broker with The Corcoran Group in New York City.
His worldwide travel and experiences in other countries including Italy, France, Switzerland, Korea, Spain and England have afforded him excellent relationships and strong connections with international real estate investors, networking groups, and global real estate agencies alike. As a result, his experience enables him to specialize in working with international clientele.
After vacationing in Florida for many years, he and his wife decided to move their family to Lakewood Ranch and make it their home where they enjoy cooking and entertaining friends. In his free time, Fabrizio loves to spend time with his wife, Beatriz, and their young son, Fabrizio Gianfranco. He is also a passionate motorcycle and car enthusiast.